Alternative Treatments for Erectile Dysfunction
The National Institute of Health estimates that erectile dysfunction affects as many as 30 million men in the United States. A condition that increases with age, approximately 17 perfect of men over the age of 60 will have difficulty getting and maintaining and erection.
Several factors contribute to the inability to enjoy sexual intercourse from emotional to physical issues as well as influences such as medical conditions, smoking, drinking alcohol and being overweight. Mainstream ED medications are often prescribed and work very well in most cases, but increasingly there are side effects such a headache or blurred vision and in the movement towards a healthy, natural lifestyle, men are looking for alternative treatments like using a penis pump for erectile dysfunction.
The Epidemic of Self Diagnosis.
Many men simply associate erectile dysfunction with old age and proceed to self diagnose online never to raise the concern with their doctor. Unfortunately the negative side effect of self diagnosis is missing other underlying medical problems that often associate erectile dysfunction. If a man in his 30's or 40's cannot produce an erection, it's likely this is a symptom of heart disease.
To understand the link between heart disease and male erectile dysfunction, think of the way the body works – blood flows to the extremities, having lower blood pressure or clogged arteries is going to inhibit the flow of blood through the body. An erection is simply the process of the penis tissue being engorged with blood, which is actually how a penis pump works, more in detail further below. To not be able to have an erection indicates a problem in the body with blood flow. Even in older men, the onset of age related erectile dysfunction is often mistook for simply that whereas many times the man will have risk of heart attack and never know until it's too late.
Ruling out Cardiovascular Problems First.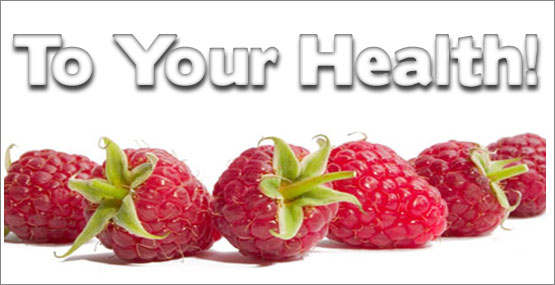 To make sure that you don't have heart problems that are going unnoticed, we advise all men with ED to consult their doctors first. If embarrassment plagues you with concern, it is important to review the facts from the top of the page and realize how many men have erectile dysfunction.

Chances are your doctor has ready treated other cases in the same day so your case is certainly not unusual. You will want to be prepared for the visit, there are some important piece of information to present to the doctor as they go over your medical history and possibly run some tests before prescribing treatments or suggesting a ED penis pump.
Make note of the following questions:
Did your ED start suddenly or has in increased gradually over time?
Do you experience difficult penetrations or have difficulty ejaculating?
Does your penis become flaccid during intercourse?
Does the firmness of your erections vary and do they occur easiest in the morning or evening?
ClevelandClinicmeded.com has excellent information regarding the initial doctors visit and some treatments that may be suggested, this way you will be fully prepared and comfortable during your appointment.
Penis Pumps & Vacuum Therapy Treatment
After getting clearance from a doctor, vacuum therapy is a perfect economical method for men. Offering a physiological way to become erect, this is how penis pumps work: The cylinder is placed over the flaccid shaft. Air is pumped out of the cylinder producing an erection. Usually, men with erectile dysfunction will require a penile constriction ring being worn before using a penis pump to keep the erection firm for longer. PenisPumpWarehouse.com has penis pumps and constriction rings to get the firm erection required for sexual intercourse. Manual penile vacuum pumps are just as effective as electric and battery operated, even though they are not covered with medicare, the cost of a manual penis pump is much lower, the effectiveness is the same.
If you have concerns about the use of manual penis pumps, your physician can advise you of your personal options, however most will agree vacuum erection penis pumps are an excellent option to try. To learn more of this increasingly popular method, view this page for information about the use of vacuum therapy for erectile dysfunction. Having an enjoyable sex life is an important part of marriage, offering a solution as simple as penis pumping to get erect is a fabulous way for a couple to have sexual intercourse, preventing further stress on the relationship allowing an enjoyable and loving sex life.
Men with prostate cancer also have erectile dysfunction after surgery. Vacuum therapy via penis pump is one ideal solution since it can be unclear the combination of ED medications with cancer medication. A very informative booklet is released to the public courtesy of the Prostate Cancer Foundation of Australia, view the PDF here.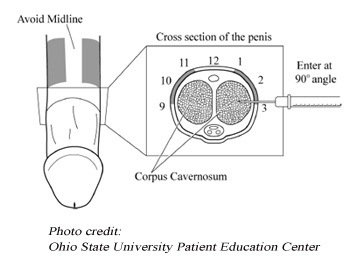 Surgery, Implants & Penile Injections
Surgery and implants are much more effective then vacuum therapy from penis pumps, but this can be expensive and the healing time can be uncomfortable. Several penile injections are actually becoming very popular. Self injection at home prevents overload of doctors offices as men can handle the issue on their own much more discreetly.

An informative pamphlet courtesy of the patient education center at Ohio State University details how to give yourself an injection, view the PDF here.
Erectile Dysfunction & Diabetes
The link to diabetes and erectile dysfunction has been proven in medical science, again related to blood vessel damage and restricted blood flow. Diabetes medication is known to increase blood flow to much which means the penis can become erratic, but blood cannot be trapped in there which results in a flaccid erection.

Diabetics usually require a constriction ring to assist even though vacuum therapy is not always required. Again it is essential to talk to your doctor and ask him if wearing a penis ring is required for your specific needs. On this note is is important not to smoke or consume alcohol if you are diabetic as these will aggravate the condition. Vacuum therapy is effective in 67% of cases for men suffering from diabetes.
Herbal Remedies & The Naturopath
There is some research to support to the benefit of herbal remedies for erectile dysfunction, although men should not expect complete success, it will certainly assist supporting medications or penis pump use. Naturopathic medicine is based on the premise that the human body is capable of healing itself of many medical and physical problems, especially if given support in the form of natural substances such as herbal treatments.
A note about combining with medications, however is certain types should never be combined so be sure to advise the naturopath or physician of herbs and medications to rule out dangerous side effects. An example of this is Goat Weed and cause blood pressure to become too low in combination with diabetic medications. On the opposite note, some doctors have prescribed Ginko Biloba to counteract negative erectile effects brought on by certain antidepressants as Ginko enhances blood flow. A visit to a health professional of this sort is certainly worth your time, it just may be the solution you need. Consult a directory like naturopaths.healthprofs.com listing several naturopath to locate one near you.
Disclaimer: The information included on this site is for educational & reference purposes only. It is not intended nor implied to be a substitute for professional medical advice. The reader should always consult their health care provider to determine the appropriate method for diagnosis & care pertaining to the individual situation or if they have any questions regarding a medical condition or treatment plan.